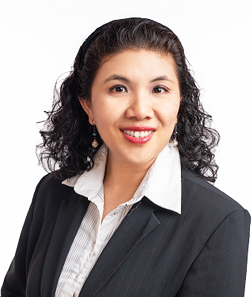 Pauline Teoh Poe Lin
RFP
Licensed Financial Planner
eCMSRL/B8382/2018

Pauline was inspired and drawn to the wonders of proper financial planning when she lost a dear uncle to cancer in 2015. She experienced how proper financial planning can safeguard a family's lifestyle and transfer the love of an uncle to his family.
She graduated from Monash University with a Degree in Bachelor of Business & Commerce. Pauline has over 15 years of working experience. She started her career in various global FMCG companies from marketing to market research, consulting in retail and property market and eventually moved on to financial service industry since 2015.
Pauline obtained Registered Financial Planning (RFP) certificate with Malaysia Financial Planning Council and holds Capital Market Services Representative License (CMSRL) from Securities Commission and Financial Adviser Representative from Bank Negara Malaysia. Currently she is a Licensed Financial Planner with Blueprint Planning.
She specializes in SMEs and parents with young children. Pauline is very passionate to help her clients to achieve financial freedom by identifying their life goals through structured plan.